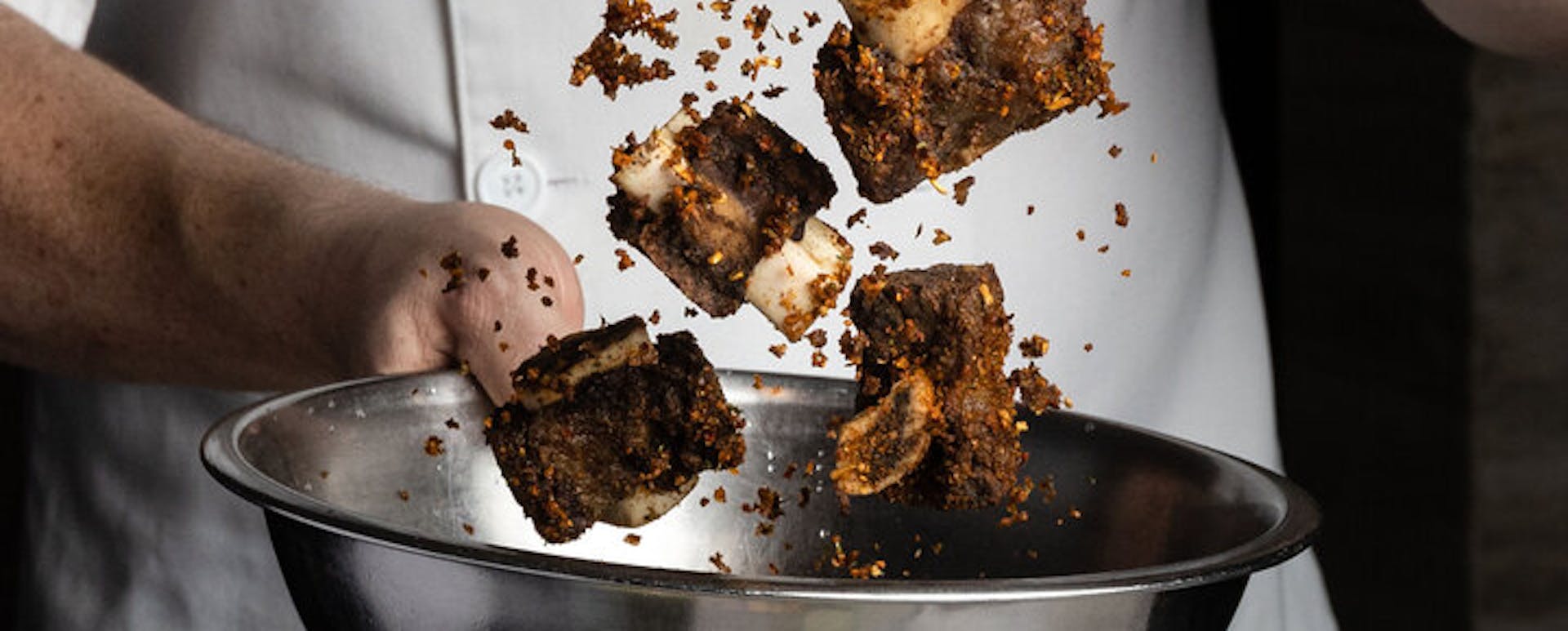 Try Our
New Menu Items
Introducing our Beef Dry Ribs and Lobster Mac and Cheese.
Now available at your nearest Chop
Expanding our vibrant menu, Chop is proud to introduce you to two absolutely mouth-watering dishes. 
First up, our brand new Beef Dry Ribs – made with 100% Canadian beef. These crispy bites come seasoned with Brazilian spices, and chimichurri dip.
Secondly, we're leveling up the gooey goodness with our new lobster Mac and Cheese. Made with cavatappi pasta, and topped with parmesan breadcrumbs and lobster. 
We cannot wait to host you, and hear what you have to think about these new additions to our menu.
SIGN UP FOR
OUR NEWSLETTER
Sign up and receive news, updates, and special announcements from Chop.